Christmas music season starts.. thanks to Joni Mitchell and the RIVER..
Good morning, all.
I am thinking of some personal matters today, deeply.. 
Is it possible—just a thought—that there are multiple universes? Filled with multiple possibilities? Is it possible that strange moments of deja vu are truly signs that you HAVE lived through this all before.
Is it possible that someone can die in another realm and come to this one to warn someone to make another choice—thereby letting both people live full lives in this realm?
The family got quite a shock and shake up today with a major health crisis for a patriarch—I hope things end up 'ok' in the long.
But today has been the longest December 9th I can remember.. at least since 1997.
I know, all personal.. I speak in code, only I know the meaning. 
Maybe I'll explain one day.
In the mean time.. flow down 'THE RIVER' with Joni Mitchell and make today, tomorrow, and any day in your future the best days of your life.
Ya'll ready for this?
More snow Tuesday where you see the blue on the map.
Beginning to feel a lot like Christmas, I guess
The reality of life hits you like a ton of bricks
I just wish fate and inevitability would give a few warning shots before they fire off..
MOSCOW (Reuters) - President Vladimir Putin tightened his control over Russia's media on Monday by dissolving the main state news agency and replacing it with an organization that is to promote Moscow's
Keep on rockin' in the free world.
Unless you're in jail for doing so…
Oh Gaga, you silly attention getter. Now you're a Christmas tree.
Can't say you look bad though. Somehow a giant lopsided head of pine needles suits you just fine.
Are you watering it regularly? 
TIME MAGAZINE will name its person of the year this week. Without having any inside information, I predict it will be Edward Snowden. Could be wrong.
They may pick Miley. (She's on the short list)
Icy days and Mondays always get me down
Christmas should not be as scary a season as Halloween, but this year it is. The calender is beginning to haunt me. Time always haunts me and fascinates me all the same. It is quick to leave, but slow to get here.. A strange parallel in some way, right? 
Nonetheless, I am watching the days tick away on the wall..  Christmas is approaching. 2014 is, too. 
Imagine! 2014!? I still recall those olden days of the 20th century when, in grade school and high school, I'd made jokes about the upcoming Armageddon that awaited civilization with the end of the Mayan Calender in 2012. Oh, those good old days.
Every day I look at my documents of time, I realize how much closer we are to the magical day when gifts are open and turkeys and hams are eaten—and how unprepared for the pagan celebration I truly am.
Hopefully that changes this week with a paycheck and some bargain outlets. And maybe a few nice stores in between..
Nothing too wild. After all, my son likes cardboard boxes better than the gifts they house at this point, anyway. Not sure if that same logic works for the rest of the family, though. It better be a really nice cardboard box.. 
John B. Unwell
Here's some 'inside baseball' for those who listen to late night paranormal radio. Well.. radio that used to be paranormal.
Despite amazing bumper music and a voice for the midnight hour, Coast to Coast AM weekend host John B. Wells has been facing a growing amount of opposition to his hosting skills on the popular website BELLGAB.COM.. A few recent posts have indicated some outright anger about a show he aired on the anniversary of Pearl Harbor, and outrage over a Bible thumping lineup of guests on the Sunday night show…
For anyone who tried listening to the 12 hours of John Wells this weekend, kudos and hat tips. You have told us all of the shows details .. details we may not have known.
I did catch the some of the programs, especially the final few minutes from the Saturday and Sunday shows. Either Wells is doing it for some more attention, or there is tension behind the scenes, but he alluded that if he vanishes from the Coast roster, we can find him on Caravan to Midnight—a new online radio program he will be hosting in 2014.
On his Facebook page, he has told people that he is going to continue his weekend hosting duty on the 'mothership' that is Coast to Coast AM, and that his Caravan to Midnight radio show that fans will have to pay him to hear will air during the daytime—a strange schedule for a 'midnight' named show. Nonetheless, the latest few words of his demise that he himself hints at makes me wonder if someone is growing weary of the ultra political and almost zealot like religious momentum that he has built up since Ian Punnett left.
I think by mid-2014 he is not a weekend host, but instead replaced by Dave Schrader.. That may be going out on a limb, but it seems likely to occur—especially if Premiere Radio wants to try to continue having Coast be associated with paranormal instead of political. 
Maybe I will call the Coast to Coast AM New Years show and make my prediction official.
Christmas is the time to keep your heart young.
Good morning all..
NETFLIX is on the move. But I am going to issue them a stern warning now
Interesting article from the NEW REPUBLIC: NETFLIX has a plan to rewire our entire culture. 
That's fine, NETFLIX.
I pay for you.
But please stop taking off movies that I grow to enjoy being on there.. and stop taking away all the 1980s HE-MAN seasons just when I get my three year old to accept them and their 1980s-style greatness!
At least they left me with this:

Balls are jingling and jangling, it would be assumed.
Katie Perry's Christmas gift at the Jingle Bell Ball..
Happy Birthday.
When I had a crush on Vicky Vale she was just 36.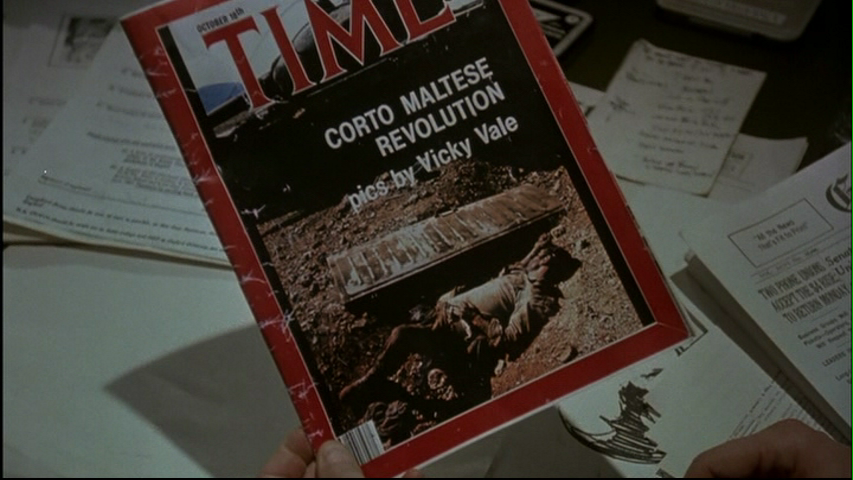 BE DUMB. CONFORM
A very distressing article today about the human experience and our very existence: 
There is this thought that creative and inspirational thinking will get you far.Not so. Apparently America rejects creative thinking: Read more here..
Dare to be different. Everyone is different, then are we all the same?
Carpe Diem is seizing the day.. but we never DID FIND OUT what happened to Todd Anderson after he did that.. and after Mr. Keating left for good.
Heads up! Sunday ice storm set to hit Northeast..
Happy birthday, dad.
If you made it through 69 Decembers, I can make it through this one.
Good evening, morning, and goodnight.