I found this epic video of the best of the worst of Black Friday shopping. The meanest, cruelest, and most insane of the Americans who stepped out of the comfort of their homes on Thanksgiving to go fight with their fellow human being for garbage made in China by slaves .. 
The life of a sheeple must be a sad state of existence. Working everyday, sometimes not working at all, accomplishing nothing, never thinking deeply, and relying on the faint scent of material possessions to justify their pitiful place on earth.
Their collective lives have no meaning to the masses.. their hurdles through space and time are just knocking over store property to grab hold of a cheap piece of junk and take it home..
They think their winnings will impress others. 
There are no brain waves operating soundly.
They have a vain state of mind, and their 'selfie' photos litter their phones.
They are the new people. They are the sheeple. Hear them roar.

This is going to be a problem.. But our choices about how to handle it may be worse
I often feel guilty for not giving much attention to dementia on this website… My grandmother suffered from Alzheimer's for 12 years (perhaps longer) until she died.. I was robbed of her love for much of my life.. I hate Alzheimer's and all of its effects. The notion of the brain deteriorating and turning to mush is sickening.. it takes life without taking breath, and it becomes a long battle.
And now this.. According to health experts at the Alzheimer's Disease International, there will be 135 million people suffering this tragic disease by the year 2050. 
And what will we do about it? Will we 'pull the plug on granny' as NEWSWEEK advised us to do? Will health care officials start to purge us of the 'lesser' of the people? Will eugenics come back?
I fear that.
Autism is rising.
Alzheimer's is too.
And if we do not treat people who have these afflictions with respect and love, we will do no justice to their souls .. if we make the wrong choices with the increased number of people who suffer from the breakdown of the mind, we will be Godless and immoral.
And if we choose to ignore their plight? Well shame on us. Suffer the children, and suffer the parents.
It's easy to pull the plug on GRANNY.
But it sure as hell ain't right.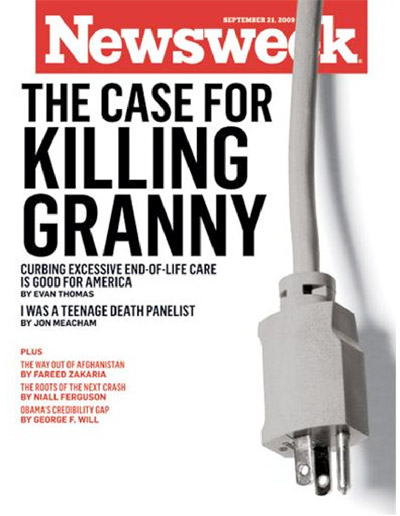 And clearly, people have no had adequate training on how to create a password. Here are examples of leaked 'secret' codes..
123456

123456789

password

admin

12345678

qwerty

1234567

111111

photoshop

123123

1234567890

000000

abc123

1234

adobe1

macromedia

azerty

iloveyou

aaaaaa

654321
This is the best you can do, citizens of the planet? !
There has been quite a bit of attention lately on the newly built 1 World Trade Center. There are strange noises being heard from it—haunting sounds that seem to be ghosts screaming in the dead of the night, as illustrated by this YOUTUBE video..
Scientifically speaking.. it's wind blowing through the top of the unfinished tower. But does science matter? Nah.. Ghosts, spirits, and the souls of the deceased are screaming. I'd rather believe that, to be honest.
Graves in Philly
I loved the movie THE SIXTH SENSE. There was one scene in particular that has stayed with me since I first saw it.. there was a moment in which the character played by Haley Joel Osment was frightened when he saw ghosts hanging in a Philadelphia school .. Something occurred today that may be the realistic version of that fictitious scene.
Workers at a Philadelphia school unearthed coffins while they were digging a ditch for new drainage.. According to the report, the coffins were in a row and evenly spaced. An investigation is ongoing.. School is still in session.
Creepy stuff in Philly tonight..
One more for you, John G. 
Hope this brings back some memories.
Good evening.. this music is fitting to my mood and soul tonight. Hope you're in a good place, people of earth.
The world's not.
A major ice storm will plague Arkansas over the next week, causing major power outages. I look at the possibilities and past ice storms.
Get ready. Get set. It's winter.. Wait! It's not winter!
This may be the WORST of winter before it even begins!
And unlike in Philadelphia, no one was hurt.
A big Merry Freaking Philly Christmas.
Only in the city of brotherly love can a massive fight break out at the Christmas Tree lighting.
I am starting to think Mayor Nutter better get busy finding someone to play BATMAN, because Philthy is turning into Gotham City from the DARK KNIGHT RISES.
The chaos happened in front of the Mayor and other special dignitaries.. 
Perhaps there was confusion and the onlookers thought they were about to celebrate FESTIVUS, so they participated in a feat of strength.
The truck vanished.. All eyes were on the lookout.
Then the AP reported this:  
MEXICO CITY (AP) — A missing shipment of radioactive cobalt-60 was found Wednesday near where the stolen truck transporting the material was abandoned in central Mexico state, the country's nuclear safety director said.

The highly radioactive material had been removed from its shipping container, officials said, and one predicted that anyone involved in opening the box would be dead within three days.
Obviously a developing story..
5 billion a day, and growing.
Nicki Finke reports..
I call it the Pope Francis effect. A cool pope will always lead to cooler television I suppose.
It's sundown…
Somewhere. Here.. there. Always.
Good winter evening everyone..